How Often Should You Rotate Your Tires?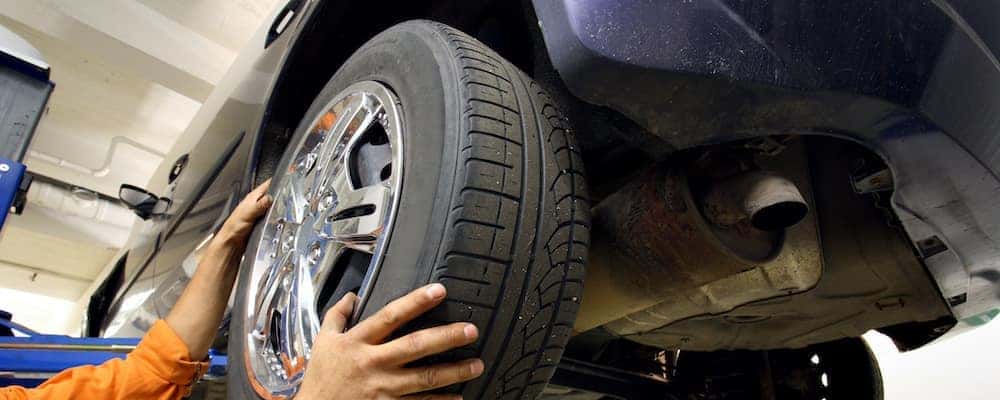 ---
Your tires are an important part of your Clearwater drive because they keep your traction and braking optimal when kept healthy. A big part of tire maintenance is getting regular tire rotations because of the uneven way your tires wear down. If you're wondering how often should you rotate your tires, we have excellent advice for you. Land Rover Tampa has a great introduction about how many miles to rotate your tires as well as competitive national offers.
How Many Miles To Rotate My Tires?
In general, you're going to want to take 5,000 to 7,500 miles in between tire rotations. However, this is not a hard and fast rule as there are several circumstances in which you might spend more or less time between tire rotations. For instance, if you frequently take your car off-road, you're going to be rotating your tires sooner than 5,000 miles. Either way, if you check your tire treads and find that the difference between your front and rear tires is more than 2/32 of an inch, it's time for a rotation.
FWD and RWD Tire Rotations
Now that you know when to rotate your tires, it's time for some talk on how to rotate your tires in Wesley Chapel. Front-wheel drive and rear-wheel drive tire rotations happen the opposite way from each other and are relatively simple to do.
When you're rotating a FWD vehicle's tires: When moving the rear tires to the front, flip sides. So, the rear left will go to the front right. However, when moving the front tires to the back, keep them on the same side.
When you're rotating a RWD vehicle's tires: With a rear-wheel vehicle, you will flip the process. Move the front tires directly back, then move the back tires to the front and switch sides.
Have Your Tires Rotated at Land Rover Tampa!
Is it time for your next ride? Are you looking for good financing? Or are you just looking to get routine maintenance and service on your car? No matter what your Land Rover needs, the Land Rover Tampa service center is the place to go because of our above and beyond commitment to the customer. Contact our service center to find out more.